Shrewsbury Town - Gay Meadow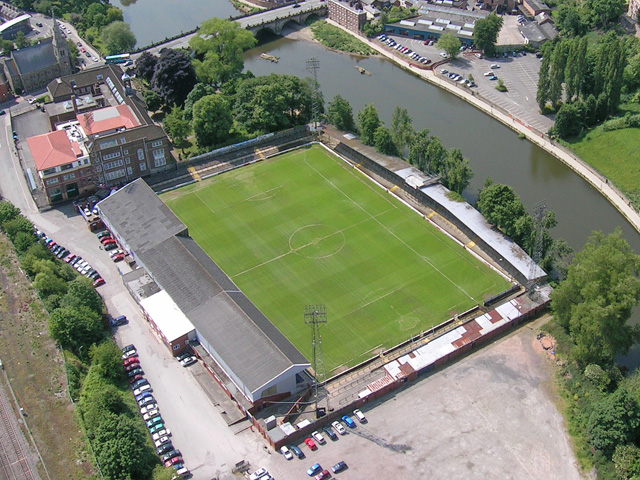 Unfortunately I never went to Shrewsbury's old ground Gay Meadow for a game, but I decided to go and visit what currently is there now on the old site. I never really knew what was there, as I had a look on Google Maps and you couldn't really see much, just land that isn't used. But after seeing virtually nothing there, I thought to myself as Gillingham were playing Shrewsbury away fairly soon at the time, I thought I'd train up and go and have a look at the old ground. So, I pulled into Shrewsbury around 12ish, and probably took me around 15 minutes to walk to the old ground. What currently is there now, is housing and apartments. What was nice, was as you can see in the picture (above) is they have named it "The Old Meadow" which was promising. So, after visiting what was Gay Meadow, I then walked to Shrewsbury's current ground, Greenhous Meadow which I'd previously been to anyway, but like I said, it's great to see that the old ground is still remembered in some way with housing but still called The Old Meadow, which is pleasing.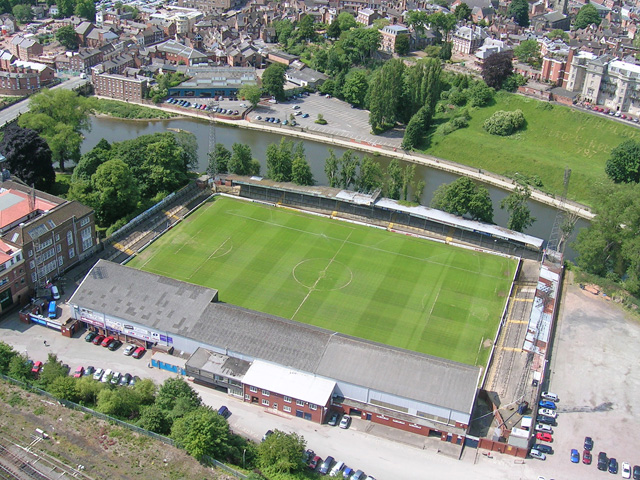 All the pictures above (apart from the first picture right at the top of the page) aren't my pictures, so copyright to all of the people that took them.
When I went to the old ground, I only took a couple of pics, so here are the pictures I took when I visited Gay Meadow;
Shrewsbury Town's former ground Gay Meadow, now Housing/Apartments. These pictures I took were back in November 2015.
Shrewsbury's famous FA Cup win against Everton at Gay Meadow back in 2003.