Concord Rangers - Thames Road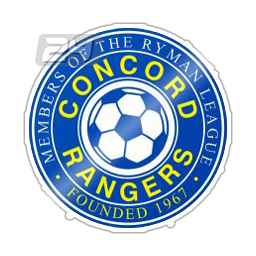 Last match I went to see:
Concord Rangers 1-2 Gillingham, Tuesday 19th July 2016, Pre-Season Friendly.
MY VISITS:
VISIT 1:
Concord Rangers 1-2 Gillingham 19/7/16
MY VISIT TO THAMES ROAD:
Concord Rangers 1-2 Gillingham
Tuesday 19th July 2016
Pre-Season Friendly
My first and only visit to Thames Road so far was on a lovely beautiful evening in Gillingham's first Pre-Season Friendly of the 2016/17 season. Originally at first we had arranged a game with Braintree, but that game got called off due to Braintree's pitch not being up to standard (bit odd) which put a downer for me really as I was looking forward to going to Braintree. So then after that got called off a couple of days before we were meant to be playing Braintree, after I woke up on Monday, only to check Twitter, and find out that we arranged a game with Concord Rangers which brightened up my day and found out it was quicker to get to Concord than Braintree anyway by car which wasn't too bad. Anyway Tuesday came, after spending a bit of time at my girlfriend's, I caught the 4pm train back home, to get ready and have a bite to eat before heading out around 4.30pm. I was a bit worried we would get there massively early as I heard there wasn't a lot to do around the ground, especially eating wise etc. But luckily it was a good job we left early as once we got onto the Dartford Crossing, it was horrendous. After being in a traffic jam from 5.20pm, we finally got on our way around 6.20pm, which was a nightmare. Anyway as we got on our way, I think we must a missed a turn off as we couldn't see a sign heading towards Dagenham/Rainham, then I realised that despite having my current phone for a few months, I realised I had Google Maps on my phone, and then we headed in the right direction. After leaving home early, we eventually got the ground around 7.15pm which wasn't too bad in the end. Anyway onto the game itself, we were probably unfortunate to go 1-0 down as the game was pretty flat to start off with, then we upped our game just before half time, and again unfortunate to go into half time 1-0 down. 2nd half, we played a lot better, good movement, good passing and looked good attacking wise. We eventually scored, from a Billy Knott cross which saw Luke Norris tap in to make it 1-1. Then right at the death, saw a Billy Knott penalty to get us the win, and our first win in Pre-Season of 2016/17.
Thames Road isn't a bad little ground to go, especially summer wise. I can imagine it can get pretty cold there during the season. Thames Road is mainly a terracing ground apart from 1 side on the pitch which has a few seats. Concord Rangers are otherwise known as The Beachboys and were formed in 1967.